How simplyFYI Works
Once it is setup, simplyFYI works in the background and in real-time sending out your awesome custom confirmation emails to delight your customers as soon as they buy your product or make a donation.

Each custom email template that you create is called a FYI. Actually, a FYI is more than a template. It's smart app and knowns what to send, when to send, whom to send and a lot more.

Here's how it all happens:
You receive a payment through PayPal.
simplyFYI detects this immediately and runs your custom FYI to brand and personalize the content for the order confirmation email in real-time.
simplyFYI sends off the email through a world-class email infrastructure and starts tracking the emails for opens and clicks, saves the customer and transaction data for analysis.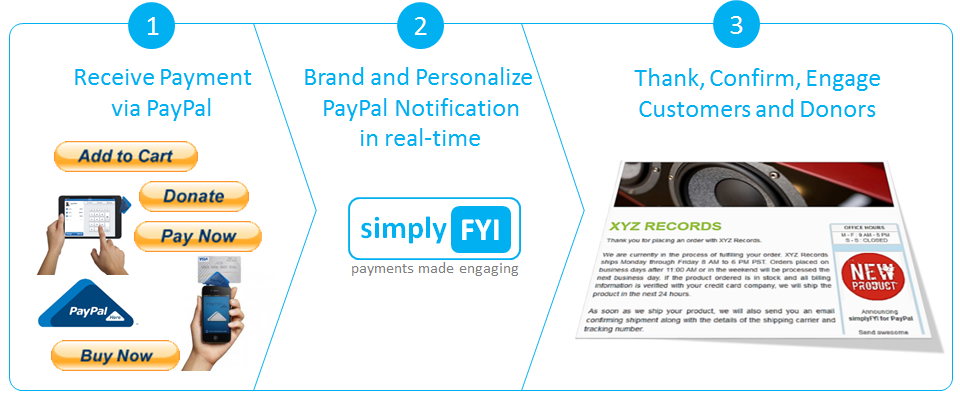 Setting Up simplyFYI is Easy
1. Go to the library of FYI Apps and open a FYI that you created.

2. Edit the contents if you need to and save it.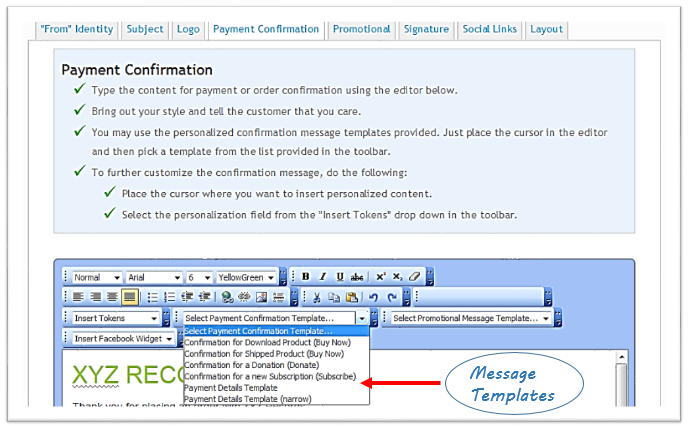 3. Activate the FYI so it can go to work for you and start sending your custom order confirmation emails as soon as you receive a payment.

That's it! You have simplyFYI-ed!
Your customers will start receiving awesome payment confirmation emails.
Start engaging them and build a long term relationship while increasing customer loyalty and sales.